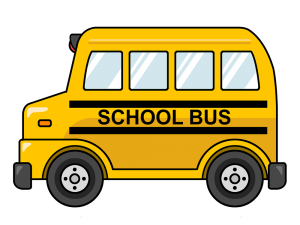 The Clipart Schoolbus 
is the stand user of
Wheel Of Fortune
and a recurring character. 
Appearance
It has the appearance of a clipart schoolbus. However, it has a U-turn sign instead of a stop sign on it's left.
Personality
It is outgoing and ridiculous, and often makes wrong turns and goes over the speed limit. This is legal in Edirria, though. 
Trivia
It is meant to poke fun at The Air Ride Series and it's use of clipart.

Its personality is also similar to several TARS characters, such as Dyna Blade, Kirby, and Miss Robot.

It is part of The Star Gang.
It is the favorite character of the series's original creator that was made by Kidsy128.
Ad blocker interference detected!
Wikia is a free-to-use site that makes money from advertising. We have a modified experience for viewers using ad blockers

Wikia is not accessible if you've made further modifications. Remove the custom ad blocker rule(s) and the page will load as expected.