"GUYS! GUYS!! WHY AM I NOT IN AIR RIDE?!"
      —Orange Kirby
Orange Kirby is a character in ARA.
About
Orange Kirby is always complaining that he did not appear in Kirby Air Ride. Because of that, he is usually sad all the time.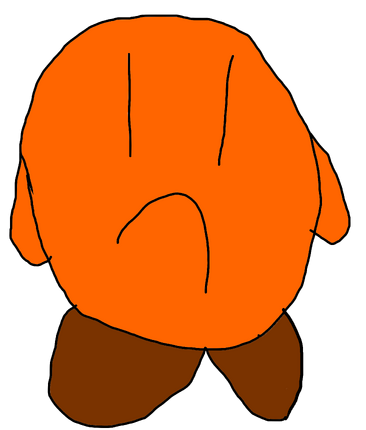 Orange was confirmed on December 18, 2016. 
Gallery
Fanart
Trivia
Despite not being included in Air Ride, Orange was considered over Purple and Brown for Smash 4. Poyo thinks it has to do with Purple appearing in Project M or that Meta Knight Kirby was close enough to purple.
Ad blocker interference detected!
Wikia is a free-to-use site that makes money from advertising. We have a modified experience for viewers using ad blockers

Wikia is not accessible if you've made further modifications. Remove the custom ad blocker rule(s) and the page will load as expected.